Training: Building Your Knowledge Base
We want our qualified customers to join us in seeing what is good in our products and services. When they do, they become advocates. And the best way to become an advocate, is knowledge. Below are resources to
provide you with a better understanding of who we are and what sets Ascension Stair Parts® apart from other stair suppliers
add to your knowledge of stair building and the industry at large
What Makes Ascension Stair Parts® Different?
This sales-training powerpoint gives detailed reasons for choosing Ascension Stair Parts®, then closes with merchandising and a sales guide:
Small business: nimble and personal
Features and benefits
Service
Customer satisfaction
An Introduction to Stair Parts
Perfect for a presentation to dealers (not installers) or salespeople new to the stair parts category, this PDF teaches stair parts basics:
Stair anatomy and terminology
Styles
Stair parts
Installation
In addition, check out our Stair Parts Glossary as a quick start reference guide.
Replacing Wood With Hollow Iron Balusters? Baljak Keeps It Simple!
Designed to install 1/2" hollow iron balusters, the Baljak anchor simplifies installation: no shimming or scratched caps. Baljak applies to open-tread and knee wall applications, on both rakes and balconies and requires just a drill with a 5/16" driver and construction adhesive.
Check out the video at left to see how simply and easily you can install or replace hollow iron balusters.
QwikTreads - For A Fast Quality Install
Available as separate components or as a kit (includes tread, riser, and riser edge moulding~for one complete step), Ascension Stair Parts® designed QwikTread for greatest flexibility.
12-1/2" deep, 6-ply solid core treads for ample trimming and for superior stability.
Riser is wood one side; primed, the other.
Straight or returned ends, oak or maple.
Returned treads are mitered both sides, allowing you to cut one end to make LH or RH without assembly.
Check out the video at left to see the QwikTread installation steps.
Stairbuilders and Manufacturers Association
The Stairbuilders and Manufacturers Association is dedicated to bringing together stairbuilders, manufacturers, and distributors in order to grow the industry and to foster greater knowledge. The SMA offers excellent resources such as:
Stair Code Visual Interpretations
A Treatise on Stairbuilding and Handrailing
A Simplified Guide to Custom Stairbuilding and Tangent Handrailing
Modern Practical Stairbuilding and Handrailing
Visit the SMA site to download and purchase.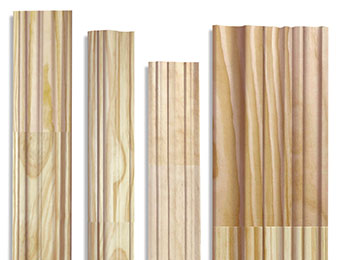 Stair & Millwork Associations
The following associations help promote and advance the community of stair and millwork producers: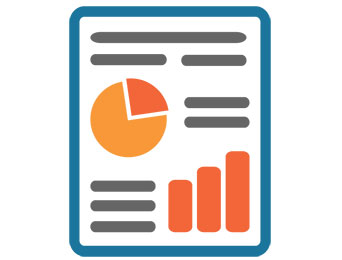 Articles and Reports
The following links provide worthwhile reading on both stair building and residential construction: